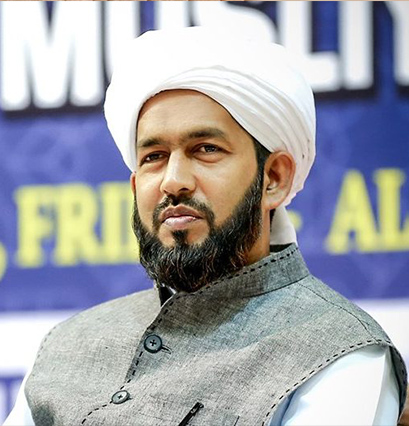 Director's Message
Dr. A.P Abdul Hakeem Azhari
Welcome to Markaz Garden Group of Instituitions,
Welcome to Markaz Garden Group of Instituitions. A nongovernmental and philanthropic Institute founded in 2001 to mould a highly talented professionals and scholars. Today, it is evident from our performance that it is an Institute of national impact and International repute, a premier institute for knowledge seekers from different parts of the globe. However, no one, nor I, can claim to be the sole architect of its success. It would not have been possible for the Institute to be what it is today without the constant succor and support of MG community. Our goal is to be a "CENTRE OF EXCELLENCE" so that we remain relevant to our society.
In so doing, we focus on six interweaved concepts – creating academic excellence, blending modern trends with traditional wisdom, providing multilingual classes, imbibing sense of social responsibility, fostering imagination,and staying connected with beautiful minds. To be so, we are constantly looking new horizons for the upliflitment of Muslim community by using bench marked curriculum and cutting edge technology.
Through these processes, we are able to foresee the complex problems that our society may face tomorrow and provide solutions to these problems ahead of time. Furthermore, we realized that if we do not learn lessons from our traditional wisdom and blend it with current trends, we would turn short sighted. Therefore, we have founded Madeenathunnoor College of Islamic Science and Markaz Garden School of Management to spread the message of Islam all over the world. We are a work in progress. Together we are creating the architecture of a unique academic space that balances these three paradoxes: Excellence and Equity; High Tech and High Touch; Global Vision rooted in Local Context. The helping hands of well wishers from India and Abroad helped us to attaining this success and we anticipate their cooperation and guidance in future as well.
May Allah give best to us for our good deeds and include us among His beloved servants – Ameen
Have Questions?
Call Us: +91 0495 2963484
It is an initiative ,whereby,the students are well trained to radiate the noble ideals of Islam across the world.