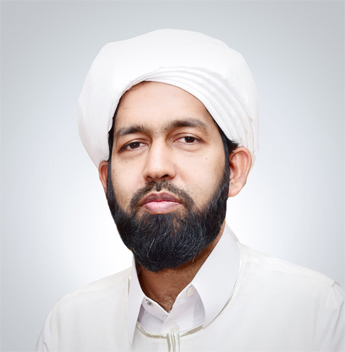 Dr. Muhammed Abdul Hakkim Azhari
+91 9446418830
+91 0495 222 0885
director@markazgarden.org
Dr. Muhammed Abdul Hakkim Azhari is a respected development thinker, Islamic scholar, edupreneur and social engineer who have been in the forefront of educational and social empowerment programmes for many years. He has also been the torchbearer for setting up many educational institutions in Kerala and out of the state. Mr.Abdul Hakkim Azhari is a highly revered authority in the educational field and is associated with some of the best institutes and charity organizations in India.
Currently he holds below mentioned designations in different organizations and institutions.
Chairman - Ideal Association for Minority Education (IAME). Director - HRD NCPUL Arabic Department. General Secretary - Relief and Charitable Foundation of India. Secretary - Islamic Education Board of India. Director - Jamia Markazu Saquafathi Sunniyya. Member - Zonal Railway Users Consultive Council, Southern Railway. Executive Director - Markaz Knowledge City Project. Member - Calicut Chamber of Commerce. Founder Cum Director - Markaz Garden Group of Institutions, Poonoor.
He has visited K.S.A, Qatar, U.A.E, Oman, Kuwait, Jordan, Turkey, Yemen, Malaysia, Singapore, Indonesia, Brunei, Hong Kong, Thailand, Mauritania and Egypt.He has taken part in many international conferences such as Al Azhar Alumni Conference – Malaysia – 2008,Doha Conference of Interfaith Dialogue – 2009,International Islamic Conference – Mauritania, International Propagator's Summit, Yemen-2013.
He has authored several books in different languages and written number of articles on various topics published in leading newspapers and magazines .He completed his PhD from Dr. B.R Ambedkar University, Bihar,MA in Urdu Language and Literature from Bangalore University, Moulavi Fazil Saqafi from Jamia Markazu Ssaquafathi Ssunniyya, Special training for Leaders and propagators from Al Azhar University, Cairo.
Have Questions?
Call uS: +91 0495 222 0884
It is an initiative ,whereby,the students are well trained to radiate the noble ideals of Islam across the world.