Admission Open For Markaz Garden- Madeenathunnoor
08-April-2019 @ 12:45:30 PM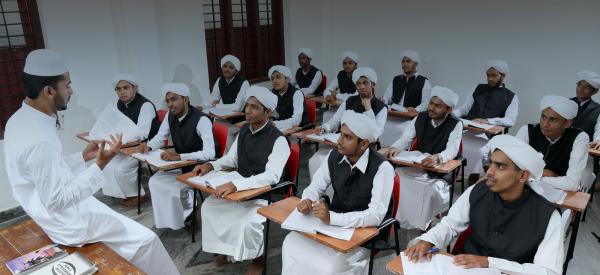 Kozhikode: The Admission To Various Institutions Of Markaz Garden, Centre Of Excellence Of Jamia Markaz Including The Madeenathunnoor College Of Islamic Science,science Academy, Finishing School Is Now Open. The College Of Islamic Science Provides Deep Islamic Studies With Higher Secondary School Education In Science, Commerce, Humanities Streams For Those Who Have Completed 10th Standard. The System Aims At The Moulding Of Cosmopolitan Scholars. After The Completion Of Two Years, Students Can Opt Arts, Literature, Modern Law, Commerce And Related Subjects In Accordance With Their Aptitude. Calibre Students Will Be Given Coaching For Civil Service And Chartered Accounting With Further Training. The Higher Secondary Entrance Exam Will Be Conducted On 22nd April In Various Centres Located In And Out Of India. The Entrance Exam For Bachelor In Islamic Science Will Be Held On 15th Of April.
The Science Academy Provides A 6 Years Course From 8th Standard Onwards Comprising The Authentic Study Of Traditional Islamic Texts Along With Modern Science. The Admission Is Limited To 25students, Who Are Selected From The Entrance Exam Going To Be Held At 9:00 Am On The 19th Of April.

The Madeenathunnoor Finishing School Is An Opportunity For Those Who Completed Mukhtasar To Study Shafi-hanafi Jurisprudence, Hadith Dowra Along With Leadership, Management And Language Training Experience In Various States Of India. Entrance Is Restricted To 80seats, Which Are Selected From The Entrance Exam Of 22nd April.